Hi, there! Good morning 😀 May has started, so it is time for a list of the hottest releases around! You know, in my humble opinion. Also, this works as a giant wishlist for me, so allow me to dream. Thank you, haha!
To add any of the books to your Goodreads TBR shelves, just click on their names 🙂
DAY 1
Sixteen-year-old Trinity was born during a solar eclipse and left at the doorsteps of a convent along with a torn piece of papyrus covered with ancient symbols. Raised by nuns in the English countryside, she leads a quiet life until she's whisked away to the Island of Cats and a grandmother she never knew.
But before they can get to know each other, her grandmother dies. All that Trinity has left is a mysterious eye-shaped ring. And a thousand grieving cats. As Trinity tries to solve the enigma of the torn papyrus, she discovers a world of bloody sacrifices and evil curses, and a prophecy that points to her and her new feline abilities.
Unwilling to believe that any of the Egyptian gods could still be alive, Trinity turns to eighteen-year-old Seth and is instantly pulled into a vortex of sensations that forces her to confront her true self—and a horrifying destiny.
You can expect a review on May 4th! ❤
I had a hidden life.
To everyone on the outside, I was Seth Andrews, an easy-going, fun-loving rowing coach, best friend to Colin Cassidy – the superstar quarterback of the New England Patriots, and infamous playboy.
To anyone looking in, my life was what others only dreamed of. I had the posh apartment, luxury car, and designer threads to prove it.
But what happens when the life you lead isn't the life your heart wants? What it needs?
How long can you live your public life when the one that really makes you happy is the hidden one?
You can expect my review for this one on May 6th! ❤
In 17th century England, a women's purpose is only served in a home. But Kitrina Harvey has no home and the only place she feels will keep the memory of her father alive, is at sea. However, when she inexplicably finds herself on the ship of the infamous female pirate captain, Charlotte de Berry, she may have counted her good fortune too soon.
While Kit may have found a family among the motley crew of outlaws, and perhaps even a special interest in a particular pirate named Gage, is she ready to be a pirate herself?
Kit must ask herself what she is willing to do to please the pirate captain, made even more complicated when she finds out that her life is much more entangled in Charlotte's than she originally believed.
Can she kill even when she discovers that she and Charlotte share a common enemy?
Set atop the planks of the great Athena, Of Brine & Blood is a fictionalized retailing of one of history's infamous female pirates, through the eyes of a girl coming of age among the contrasting themes of love, revenge and power. Liberally sensationalized, Of Blood and Brine, follows the twisting trail of Kitrina Harvey's life, as she recounts Captain Charlotte de Berry's own story of love, loss and murder.
A desperate dragon. A lonely necromancer. A marriage neither wants.
When he is summoned to the royal castle, Rochus anticipates nothing more than a particularly difficult assignment. The bothersome journey is almost made worthwhile when he is propositioned by a young, beautiful dragon, Tilo, who seems untroubled by the fact that Rochus is a necromancer.
When Rochus arrives at the castle he is ordered to marry the very same dragon he spent the night with. Though Rochus would rather sign papers and return home, he is helpless against Tilo's pleas for help, even if it means spending more time around a man he is desperately drawn to but who doesn't seem to want him.
Review coming on May 23th 😀
Predator and prey…one reluctant mate.
Cody Sanderson wasn't looking for a life on the run, but one mistake has cost him his freedom. If he gets caught, it might cost him his life. The man he hooked up with for a night wasn't a man after all, but a beast intent on owning Cody.
But Cody isn't anyone's to keep. He will evade capture and die before he lets himself be caged by a monster. When he's finally caught, he thinks he's about to be taken to the one man he doesn't want to see ever again. Instead, he's offered protection and a solution that will keep him safe.
The only thing is, he'd have to be mated to one of the very things he feared most—a wolf shifter. Cody's not so sure the risk is worth taking.
This baby will get its review by May 10th 🙂
Werewolves mate for life.
A rare omega, Charlie has experienced and tasted Hell's finest. When Charlie was twelve, he died and saw his home burned down, his pack rendered extinct, and his fated mate, Caleb, taken. When Caleb returns ten years later, he intends to claim what he lost.
Caleb's link to Charlie is unbreakable, stronger than any marriage bond. Harder now, scarred, and a reputed killer, Caleb is the kind of dominant werewolf who doesn't understand the word no. Caleb isn't the only one who's changed. Charlie's all grown up now.
If Caleb thinks Charlie's going to bend before he breaks, he has another thing coming.
I'll also be reviewing this baby!! You can expect it by May 9th 🙂
DAY 3
Everyone in Dahlia's world knows when they're going to die. Except her.
Her father has never shown her the pocket watch counting down the days she has left to live. When he sacrifices himself to save her from her scheduled death, Dahlia abandons her comfortable home and sets off after his murderer to uncover the secrets her father died to protect…and the time research that could bring him back to life.
Then she meets Farren Reed. She should hate him. He's an enemy soldier, a cowardly deserter, and the most insufferable man Dahlia's ever met. Still, she needs all the help she can get, and Farren is the only chance she has to find the man who murdered her father. But Farren has only twenty-seven days left on his watch.
In that time, Dahlia must recover her father's time research, foil a psychotic general's plot, and learn to survive in a world that will never be the same. But the research holds secrets more dangerous than she had ever imagined. She will have to choose what is most important: revenge, Farren's life, or her own. And time is running out.
Feyre survived Amarantha's clutches to return to the Spring Court–but at a steep cost. Though she now has the powers of the High Fae, her heart remains human, and it can't forget the terrible deeds she performed to save Tamlin's people.
Nor has Feyre forgotten her bargain with Rhysand, High Lord of the feared Night Court. As Feyre navigates its dark web of politics, passion, and dazzling power, a greater evil looms–and she might be key to stopping it. But only if she can harness her harrowing gifts, heal her fractured soul, and decide how she wishes to shape her future–and the future of a world cleaved in two.
With more than a million copies sold of her beloved Throne of Glass series, Sarah J. Maas's masterful storytelling brings this second book in her seductive and action-packed series to new heights.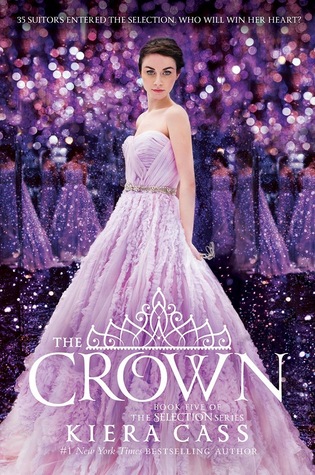 Twenty years have passed since the events of The One, and America and Maxon's daughter is the first princess to hold a Selection of her own. Princess Eadlyn didn't think she would find a real partner among the Selection's thirty-five suitors, let alone true love. But sometimes the heart has a way of surprising you… and now Eadlyn must make a choice that feels more difficult—and more important—than she ever expected.
The Selection series has sold more than 3 million copies and captured the hearts of fans around the world. This swoon-worthy final installment is the happily ever after they've all been waiting for.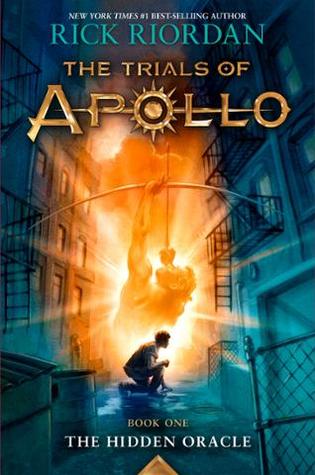 How do you punish an immortal?
By making him human.
After angering his father Zeus, the god Apollo is cast down from Olympus. Weak and disorientated, he lands in New York City as a regular teenage boy. Now, without his godly powers, the four-thousand-year-old deity must learn to survive in the modern world until he can somehow find a way to regain Zeus's favour.
But Apollo has many enemies – gods, monsters and mortals who would love to see the former Olympian permanently destroyed. Apollo needs help, and he can think of only one place to go . . . an enclave of modern demigods known as Camp Half-Blood.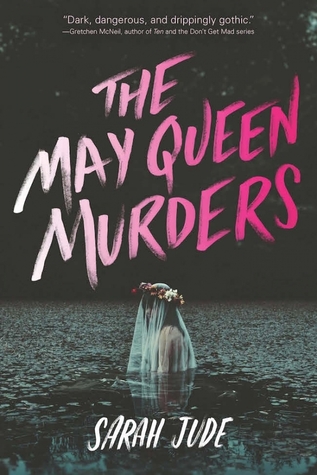 Stay on the roads. Don't enter the woods. Never go out at night.
Those are the rules in Rowan's Glen, a remote farming community in the Missouri Ozarks where Ivy Templeton's family has lived for centuries. It's an old-fashioned way of life, full of superstition and traditions, and sixteen-year-old Ivy loves it. The other kids at school may think the Glen kids are weird, but Ivy doesn't care—she has her cousin Heather as her best friend. The two girls share everything with each other—or so Ivy thinks. When Heather goes missing after a May Day celebration, Ivy discovers that both her best friend and her beloved hometown are as full of secrets as the woods that surround them.
The Artisan curse is broken. Souls trapped in a mysterious otherworld called The Void are finally released. Now, Raven Weathersby, Gideon Maddox, and Cole Wynter can finally move on with their lives…or so they thought. If the ancient magic is truly dead, then why are mystical fires plaguing Gideon at every turn? What accounts for Raven's frightening visions of her dead mother? And who is the beautiful, tortured girl haunting Cole's dreams?
Last year, a group of lonely teens sacrificed secrets, battled the supernatural, and faced their own demons to set one another free. Yet six months later, the heart of evil still beats within The Void. And the trio is forced to face the horrific truth: that their only way out is to go back in.
The Paladins completes this eerie YA Southern Gothic where loyalties are tested, love is challenged, and evil seeks them on the ultimate battlegrounds—in their minds, their souls, and their hearts.
As Princess of Wonderland Palace and the future Queen of Hearts, Dinah's days are an endless monotony of tea, tarts, and a stream of vicious humiliations at the hands of her father, the King of Hearts. The only highlight of her days is visiting Wardley, her childhood best friend, the future Knave of Hearts — and the love of her life.
When an enchanting stranger arrives at the Palace, Dinah watches as everything she's ever wanted threatens to crumble. As her coronation date approaches, a series of suspicious and bloody events suggests that something sinister stirs in the whimsical halls of Wonderland. It's up to Dinah to unravel the mysteries that lurk both inside and under the Palace before she loses her own head to a clever and faceless foe.
On the third night of the third month after a girl's thirteenth birthday, every girl in the town of Willow Hill makes three wishes.
The first wish is an impossible wish.
The second is a wish she can make come true herself.
And the third is the deepest wish of her secret heart.
Natasha is the oldest child in a family steeped in magic, though she's not sure she believes in it. She's full to bursting with wishes, however. She misses her mother, who disappeared nearly eight long years ago. She has a crush on one of the cutest boys in her class, and she thinks maybe it would be nice if her very first kiss came from him. And amid the chaos of a house full of sisters, aunts, and a father lost in grief, she aches to simply be…noticed.
So Natasha goes to the willow tree at the top of the hill on her Wishing Day, and she makes three wishes. What unfolds is beyond anything she could have imagined.
DAY 6
Will a dark history doom their future together?
New York copper Tom Halloran is a man with a past. If anyone finds out he once ran with the notorious O'Connell tunnel gang, he'll spend the rest of his life doing hard time behind bars. But Tom's secret is threatened when a horrible murder on his beat seems to have been caused by the same ancient magic that killed his gang.
Cat shifter Cicero is determined to investigate the disappearance of one friend and the death of another, even though no one else believes the cases are connected. When the trail of his investigation crosses Tom's, the very bohemian Cicero instinctively recognizes the uncultured Irish patrolman as his witch. Though they're completely unsuited to one another, Cicero has no choice but to work alongside Tom…all the while fighting against the passion growing within.
Tom knows that taking Cicero as his familiar would only lead to discovery and disaster. Yet as the heat between them builds, Tom's need for the other man threatens to overcome every rational argument against becoming involved.
But when their investigation uncovers a conspiracy that threatens all of New York, Tom must make the hardest decision of his life: to live a lie and gain his heart's desire, or to confess the truth and sacrifice it all.
You can expect my review for this one for the release date! ❤
DAY 9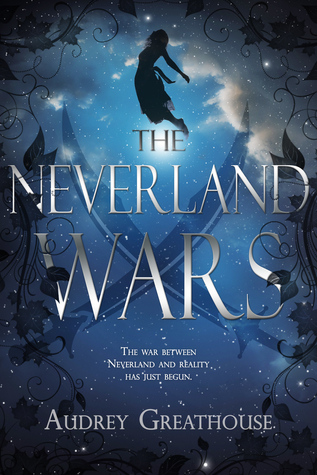 Magic can do a lot—give you flight, show you mermaids, help you taste the stars, and… solve the budget crisis? That's what the grown-ups will do with it if they ever make it to Neverland to steal its magic and bring their children home.
However, Gwen doesn't know this. She's just a sixteen-year-old girl with a place on the debate team and a powerful crush on Jay, the soon-to-be homecoming king. She doesn't know her little sister could actually run away with Peter Pan, or that she might have to chase after her to bring her home safe. Gwen will find out though—and when she does, she'll discover she's in the middle of a looming war between Neverland and reality.
She'll be out of place as a teenager in Neverland, but she won't be the only one. Peter Pan's constant treks back to the mainland have slowly aged him into adolescence as well. Soon, Gwen will have to decide whether she's going to join impish, playful Peter in his fight for eternal youth… or if she's going to scramble back to reality in time for the homecoming dance.
DAY 10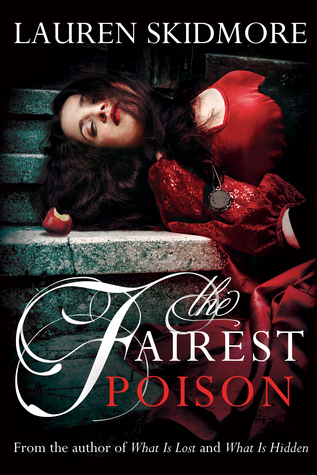 Princess Bianca returns to her court to find it poisoned from the inside out. Faced with mysterious sicknesses, power disputes, and whispers of impending death, Bianca turns to an unlikely ally—a former assassin—to find the antidote that will save her kingdom. But Bianca quickly realizes that she might not even be able to save her own life in this Snow White story.
He's got everything but game….
William Drake is an artistic genius with a photographic memory and the intensity to master practically any task. Oh, and he owns a chunk of a billion-dollar gaming company. A twenty-six year-old guy with his wealth, talent, and good looks shouldn't have problems winning over women. Except he does. To be exact—and detail-obsessed William is always exact—he's got problems with Jenna Kovac, the troubled beauty who has his heart working overtime and his tongue tied in knots.
And she can't afford to lose.
Jenna Kovac is a survivor. When war ripped her world apart, she lost her family, her homeland, and her one true love. She's made a new life for herself in the US, but she's learned that nothing is permanent, and some nights it's not even safe to dream. When a scumbag sells her future out from under her, suddenly the only man who can get it back is William Drake, geeky—but scorching-hot—social disaster. William must learn to stay cool under pressure for the all-important duel he's about to fight. Unless she can teach him to loosen up, she'll lose everything. Again.
But Jenna's got a few things to learn from this irresistibly enigmatic man. As they spend time together, they're soon exchanging long, slow kisses—and painful secrets. There's so much more to William.
Something that might be worth taking one more risk…
DAY 14
Drama student Hannah Evans isn't kissing any frogs on her path to find Prince Charming. She's determined to share the perfect first kiss — with the perfect boy — in the perfect place — or she's not kissing anyone at all. When Hannah meets a cute ginger-haired boy in first class lounge in the London airport, she knows he's 'The One.'
Pop star Theo Callahan is on the road to get as far away as possible from his back-stabbing best friend, and his supermodel girlfriend who broke his heart. Until one shy smile from Hannah has him rethinking all of his travel plans.
Theo is smitten, but he's worried she's just a groupie in search of the ultimate selfie. Can Theo learn to trust Hannah in time to share one perfect first kiss, or will Hannah be forced to kiss a frog?
You can expect a review by May 18th!
DAY 15
After years of battling leukemia, seventeen-year-old Sydney Long has made peace with her impending death. She expected pain, she expected tearful goodbyes, but she never expected to be turned into an immortal monster who can, with the slightest touch, control life and death.
Now, flowers are stirring when she walks by, she's oddly drawn to death and the dying, and she must wear gloves to keep her living parents safe.
While her family toils with this supernatural nightmare and finding a way out of it, Sydney falls for magic and an equally as enticing boy who she can't seem to stay away from.
But nothing comes without a price. When Sydney is targeted for her illegal magic, she'll learn a whole new meaning of fighting for her life.
I thought losing my mother would be the greatest shock of my life, but the greatest shock came after her death.
Founded two centuries ago by an aloof and powerful tribe of Gottwa Indians, Rowan was a quiet town, so quiet that I fled after graduation. Staying away was the plan, but Mom died suddenly, so I rushed home.
Dad said she suffered a stroke after she dug up one of the ancient graves in our backyard, which happens to be the town cemetery. Creepy, I know. Creepier still, there was no corpse inside the old coffin, only fresh rose petals.
As we made preparations for Mom's burial, Cruz, the new medical examiner, arrived. I should have felt relieved, but how could I? He was unnervingly handsome, glowed like a human firefly, and knew absolutely nothing about examining dead bodies.
But, he did know what killed my mother…or rather who.
DAY 17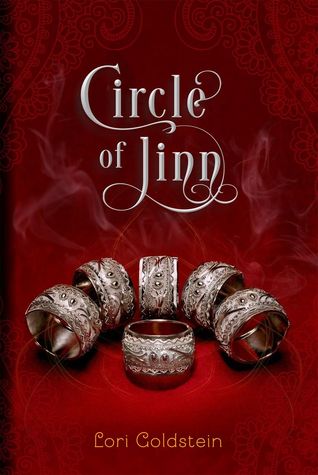 Being Jinn is Azra's new reality. As she grants wishes under the watchful eye of the Afrit council, she remains torn between her two worlds—human and Jinn. Soon, secrets spill. Zars are broken. Humans become pawns. And rumors of an uprising become real as the Afrit's reach extends beyond the underground world of Janna.
Straddling the line becomes impossible. Aware of her unique abilities, Azra must not just face but embrace her destiny. But when the role she must play and those she must protect expand to include a circle of Jinn greater than her own, Azra will be forced to risk everything. A risk that means there's everything to lose, and at the same time, everything to gain—for herself and her entire Jinn race.
In this dramatic sequel to Becoming Jinn, Azra's story comes to a heartfelt and thrilling conclusion.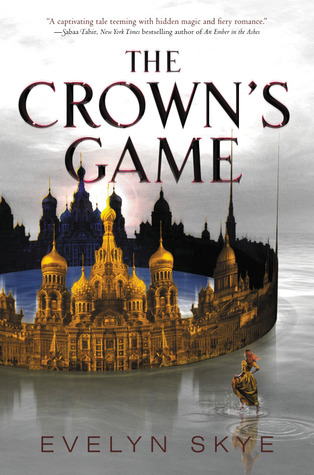 Vika Andreyeva can summon the snow and turn ash into gold. Nikolai Karimov can see through walls and conjure bridges out of thin air. They are enchanters—the only two in Russia—and with the Ottoman Empire and the Kazakhs threatening, the Tsar needs a powerful enchanter by his side.
And so he initiates the Crown's Game, an ancient duel of magical skill—the greatest test an enchanter will ever know. The victor becomes the Imperial Enchanter and the Tsar's most respected adviser. The defeated is sentenced to death.
Raised on tiny Ovchinin Island her whole life, Vika is eager for the chance to show off her talent in the grand capital of Saint Petersburg. But can she kill another enchanter—even when his magic calls to her like nothing else ever has?
For Nikolai, an orphan, the Crown's Game is the chance of a lifetime. But his deadly opponent is a force to be reckoned with—beautiful, whip smart, imaginative—and he can't stop thinking about her.
And when Pasha, Nikolai's best friend and heir to the throne, also starts to fall for the mysterious enchantress, Nikolai must defeat the girl they both love… or be killed himself.
As long-buried secrets emerge, threatening the future of the empire, it becomes dangerously clear… the Crown's Game is not one to lose.
What if Beauty was cursed, and the Beast was the only one who could save her? Don't miss WITHERING ROSE, a dystopian romance from bestselling author Kaitlyn Davis that reimagines the classic fairy tale of Beauty & The Beast. This is the second book in Once Upon A Curse, a series of interconnected stand-alone novels all set in the same fantasy universe.
"As the heat finally disappeared, I felt the bloom blossom in the very core of my soul, a rose just like my name–a ticking clock hidden behind a façade of beauty. From that moment on, my life would become a countdown, and all I could do was wait and watch as the petals of time slowly started to fall."
Omorose Bouchene has a secret–magic. There's only one problem. At the age of seven, an earthquake struck, catapulting her into a new world. A land made of skyscrapers and cell phones. Fast cars and fluorescent lights. A land where magic isn't supposed to exist and anyone who wields it is the enemy.
But after ten years of hiding, she's desperate to find a place where she can be free. Because all magic comes with a curse, and her curse is time–every ounce of power she uses strips days off of her life. The clock is winding down, and the only option left is to escape to the realm of the Beast. But the king of monsters isn't what he seems. And the more Omorose opens her heart, the more she comes to realize that the only person she may need to fear is herself.
DAY 19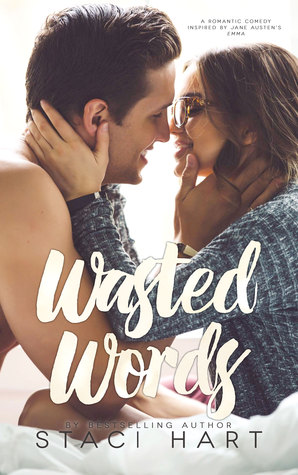 Some universal truths refuse to be ignored.
Peanut butter and jelly are a match made in heaven. Spaghetti and meatballs are best friends forever. And guys like Tyler Knight don't go for girls like Cam Emerson.
She knew from the second she met him that he didn't belong on her bookshelf, the six-foot-six ex-tight end with a face so all-American, it could have sold apple pie. So she shelved him next to the supermodels and rock stars and took her place on her own shelf — the one with the flannel-clad, pasty-faced comic book nerds. Most of her boyfriends have existed between the pages of books, but rather than worrying over her own lacking love life, she puts all her energy into playing Cupid, using her job at the book bar, Wasted Words, as her stomping ground.
Tyler Knight always looks on the bright side. His career-ending injury turned into a job as a sports agent. A horrible breakup led him to Cam, his quirky, smart roommate who is far more beautiful than she realizes. She's made it perfectly clear she's not interested in him — not like that at least — but if she ever changes her mind, he won't hesitate. Because he doesn't see the lines she's drawn between them, as much as she insists that they're there. Deep down he knows that despite their differences, they're a match well made.
*A romantic comedy inspired by Jane Austen's Emma*
DAY 24
Secrets and seduction make for an explosive combination in HelenKay Dimon's edgy, thrilling new series, which kicks off with a novel about two men who can handle any threat—except the one posed by desire.
Fisher Braun knows how to keep a secret. As a covert paramilitary operative, his job—and his life—depends on it. He's at the top of his game, ready for action and always in control. No enemy has ever brought him to his knees, but one lover has: Zachary Allen, the man currently sharing his bed. The perfect package of brains and brawn, Zach is someone worth coming home to, and Fisher hates keeping him in the dark about what he does. But the lies keep Zach safe. Until the day Fisher loses everything. . . .
Zachary Allen is no innocent civilian. Although he plays the tech geek, in reality he's deep undercover for the CIA. In a horrible twist of fate, the criminal enterprise he's infiltrated has set its sights on the man whose touch drives him wild. Zach would do anything for Fisher—except blow his own cover. Now, in order to save him, Zach must betray him first. And he needs Fisher to trust him with all his heart if they want to make it out alive.
DAY 28
Which would be worse, knowing that your dead sister has come back to life and is now a serial killer or that someone else is the killer….and that person is you?
Six months after Linda's sister Elizabeth killed herself, Linda has finally gotten her life back to some semblance of normalcy. Until a killer appears who is stalking men … a killer who resembles Elizabeth … a killer who seems somehow familiar to Linda.
And, to make matters worse, Steve, her old high school crush and now a detective, is assigned to this case. He's asking Linda all sorts of questions, questions Linda couldn't possibly have an answer to.
There's no reason for him to be investigating Linda. She couldn't possibly have anything to do with this.
Could she?
DAY 29
Integrity Taylor has regained possession of her ancestral lands – and inherited a whole host of new problems. The spectre of what really happened to her parents is casting a shadow over everything while Fomori demons are being sighted up and down the Highlands. It doesn't help that Aifric Moncrieffe still seems determined to see her dead and emerald eyed Byron remains stubbornly blind to his father's true nature.
Integrity is determined to stay in control of her own destiny, however, even if it means confronting the darkness across the Veil yet again. And at least she's still got a sense of humour…
DAY 31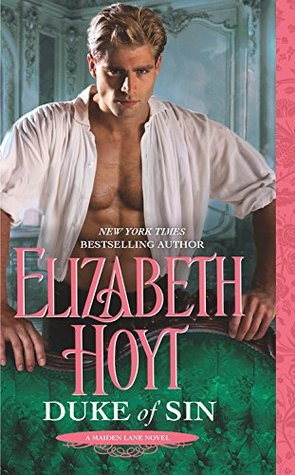 A MAN OF SIN
Devastatingly handsome. Vain. Unscrupulous. Valentine Napier, the Duke of Montgomery, is the man London whispers about in boudoirs and back alleys. A notorious rake and blackmailer, Montgomery has returned from exile, intent on seeking revenge on those who have wronged him. But what he finds in his own bedroom may lay waste to all his plans.
A WOMAN OF HONOR
Born a bastard, housekeeper Bridget Crumb is clever, bold, and fiercely loyal. When her aristocratic mother becomes the target of extortion, Bridget joins the Duke of Montgomery's household to search for the incriminating evidence-and uncovers something far more dangerous.
A SECRET THAT THREATENS TO DESTROY THEM BOTH
Astonished by the deceptively prim-and surprisingly witty-domestic spy in his chambers, Montgomery is intrigued. And try as she might, Bridget can't resist the slyly charming duke. Now as the two begin their treacherous game of cat and mouse, they soon realize that they both have secrets-and neither may be as nefarious-or as innocent-as they appear . . .
Having spent most of her senior year flying under the radar, the last thing Ella Lockhart expected was to have a tornado rip straight through her house, leaving her homeless. It's bad enough that the whole school now pities her, but did her parents have to let the neighbors take them in?
Now she's sharing a house with Ethan Poe, her former best friend-turned-enemy. All those feelings she used to have for him are starting to rain down on her again. Too bad he's a jerk and his new girlfriend has territorial issues. Thanks to Mother Nature, Ella's house and her entire life have been turned upside down.
Ethan isn't quite sure why Ella hates him so much, but he does know she wants nothing to do with him. He's never quite gotten over the crush he had on her as a kid, and now that she's living across the hall, it's hard to stay away. His girlfriend isn't helping the situation and when she shows her true colors, he doesn't want to date her anymore. He wants to date someone like Ella. Too bad she hates him.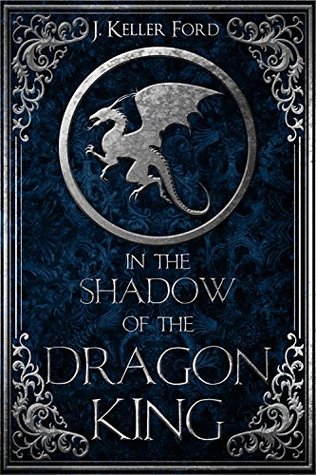 Seventeen-year-old, Eric, is a kick-butt squire to the most revered knight in Fallhollow. Well he would be if Sir Trogsdill allowed him to do anything even remotely awesome. Determined to prove his worth, Eric sets out to find the mythical paladin summoned to protect the realm from the evil lurking nearby.
Sixteen-year-old, David, spends his days collecting school honors, winning archery tournaments, and trying not to fall in love with his scrappy best friend, Charlotte.
Right when things start to get interesting, he is whisked away to the magical realm of Fallhollow where everyone thinks he's some sort of paladin destined to fulfill a two-hundred-year-old prophecy. He's supposed to help kill a dragon with some sort of magic key. The same key that happens to adorn the neck of an annoying squire who's too wrapped up in proving himself to be much help to anyone.
With egos as big as the dragon they need to destroy, Eric and David must get over themselves, or watch everything they know and love, burn.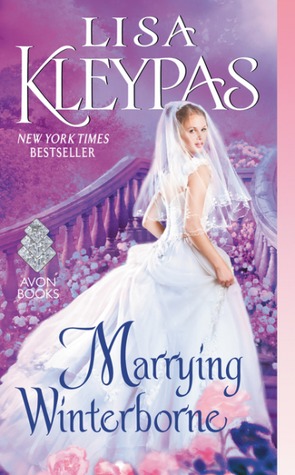 A ruthless tycoon
Savage ambition has brought common-born Rhys Winterborne vast wealth and success. In business and beyond, Rhys gets exactly what he wants. And from the moment he meets the shy, aristocratic Lady Helen Ravenel, he is determined to possess her. If he must take her virtue to ensure she marries him, so much the better…
A sheltered beauty
Helen has had little contact with the glittering, cynical world of London society. Yet Rhys's determined seduction awakens an intense mutual passion. Helen's gentle upbringing belies a stubborn conviction that only she can tame her unruly husband. As Rhys's enemies conspire against them, Helen must trust him with her darkest secret. The risks are unthinkable…the reward, a lifetime of incomparable bliss. And it all begins with…
Marrying Mr. Winterborne.
Ever since her brother Lief disappeared, Errin's life has gone from bad to worse. Not only must she care for her sick mother, she has to scrape together rent money by selling illegal herbal cures. But none of that compares to the threat of the vengeful Sleeping Prince whom the Queen just awoke from his enchanted sleep.
When her village is evacuated as part of the war against the Sleeping Prince, Errin is left desperate and homeless. The only person she can turn to is the mysterious Silas, a young man who buys deadly poisons from Errin, but won't reveal why he needs them. Silas promises to help her, but when he vanishes, Errin must journey across a kingdom on the brink of war to seek another way to save her mother and herself. But what she finds shatters everything she believed about her world, and with the Sleeping Prince drawing nearer, Errin must make a heartbreaking choice that could affect the whole kingdom.
Another blessfully busy month for us readers and book collectors 🙂 I'm thankful for all the books that I received to review – all the ones with scheduled review days, because I'm that much of an organizer freak – but I still want more.
And who doesn't right? 😉
Thanks for reading! Are you expecting any book this month like crazy??